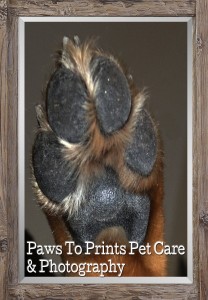 Welcome to Paws to Prints Pet Care & Photography~
I offer therapeutic sports massage for dogs and photography for all animals and families.
I have been a photographer for 8 years and a pet lover for all of my life. My goal is to help
animals and to preserve their spirit and beauty in portraits.
I am a Certified Canine Massage Therapist and also have my Pet First Aid. Your pets are your family and I will treat them as if they are my own. I will ensure safe environments whether in a massage or on shoots.
My spare time includes working with Heaven Can Wait Animal Rescue Foundation, Alberta Spay & Neuter Task Force and fostering for AARCS. Combining animals and animal welfare with photography are my passions combined! I am located in Okotoks but am willing to travel for nominal fees.
You will see regular blogs about animal related treatments, welfare and just general fun postings as well. I look forward to working with you and your animals!